Firm Sponsors Pit Stop During National Bike to Work Day
Murphy Desmond sponsored a Bike to Work Day Pit Stop in partnership with Monona East Side Business Alliance (MESBA) on Friday, May 19, 2017, from 7-9am. Approximately 80 bikers were greeted by Murphy Desmond attorney Tim Casper (President of the MESBA Board) and other volunteers who handed out free coffee and donuts, lip balms, water, and a swag bag on the chilly 40-degree morning. The Pit Stop was on the Capital City Trail Path where it intersects with the Monona Lake Loop.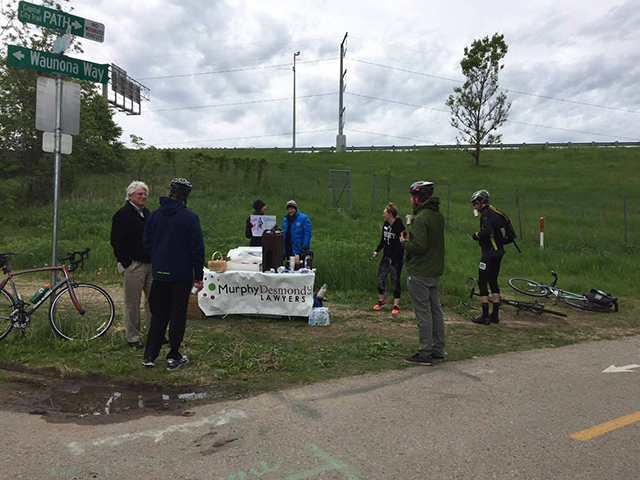 Bike To Work Day Pit Stop sponsored by Murphy Desmond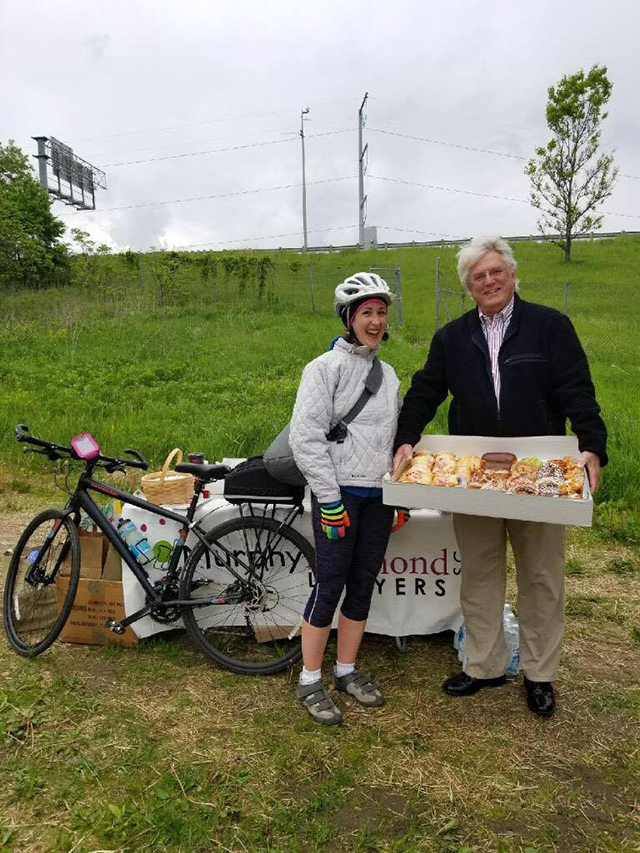 Attorney Tim Casper handed out donuts at the MESBA Bike to Work Day Pit Stop.