Firm Celebrates 90 Years of Serving the Community
On October 14, 2021, Murphy Desmond employees and their guests gathered at the Madison office to celebrate the firm's 90th anniversary. Firm President & Managing Partner Ginger Zimmerman spoke to attendees, where she shared some firm history, her experiences in working with our founder Robert B.L. Murphy, and what Mr. Murphy expected of Murphy Desmond employees. Ginger mentioned John P. Desmond, as well, who joined the firm in the mid-1950s. Both Mr. Murphy and Mr. Desmond passed in 2001.
In honor of the anniversary, Ginger announced a special project which consisted of a 40" x 40" painting she commissioned for the firm. The painting, entitled "Legacy of a Lifetime", was created by Murphy Desmond employee and artist Alex Haunty. Upon debuting the painting, Alex explained that the title relates to Mr. Murphy and his legacy as a philanthropist, leader, and reputable lawyer. Within the the painting itself, Alex included a portrait of Mr. Murphy that hangs in Murphy Desmond's Madison office.
Approximately 60 people were in attendance at the celebration, which followed local COVID-19 mandates and safety protocols.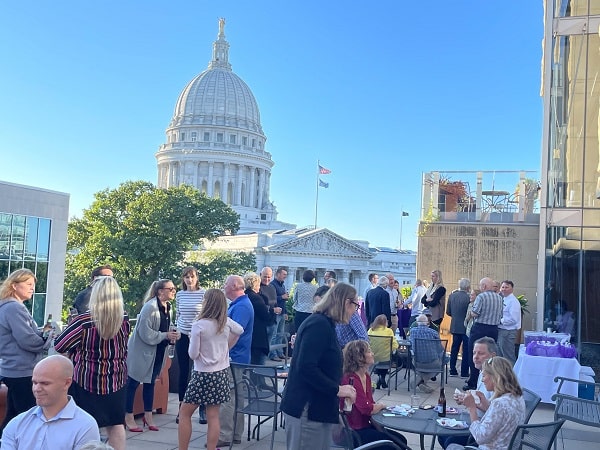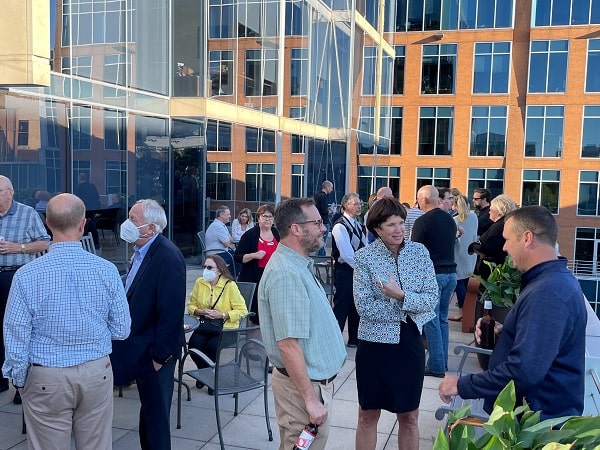 Murphy Desmond employees and guests attended the firm's 90th Anniversary Celebration at the Madison office on October 14, 2021.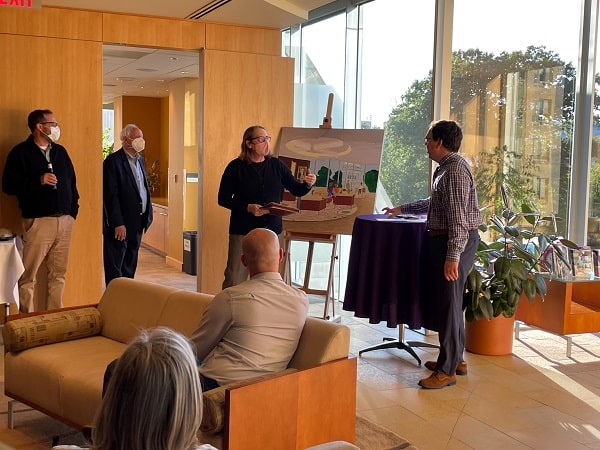 Ginger Zimmerman and Alex Haunty debut "Legacy of a Lifetime" — a painting created by Alex for the firm, that honors our founder Robert B.L. Murphy.

Ginger Zimmerman and Alex Haunty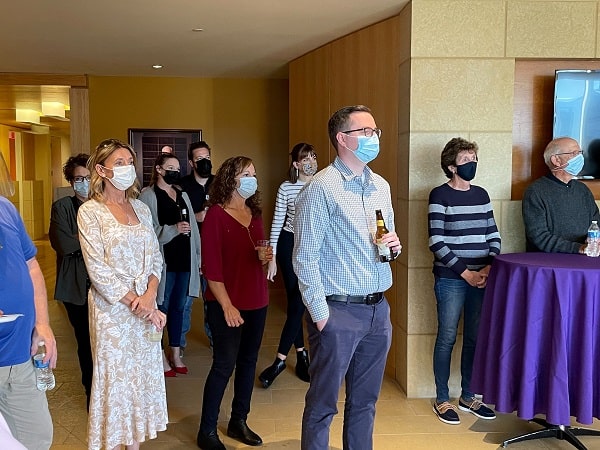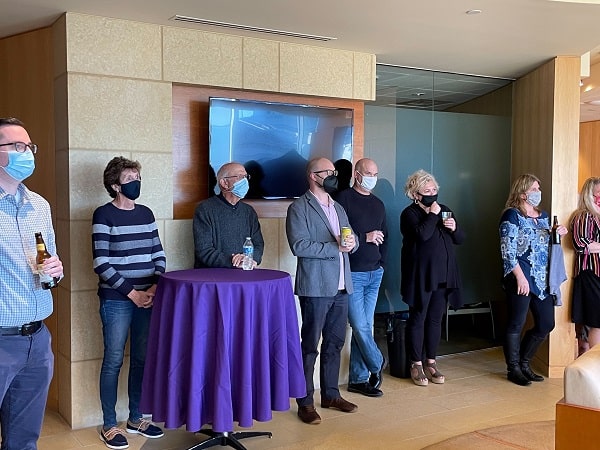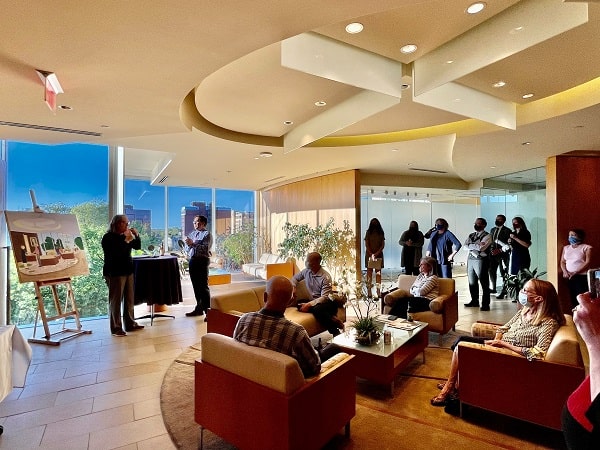 Employees and guests at Murphy Desmond's 90th Anniversary Celebration
Published October 18, 2021